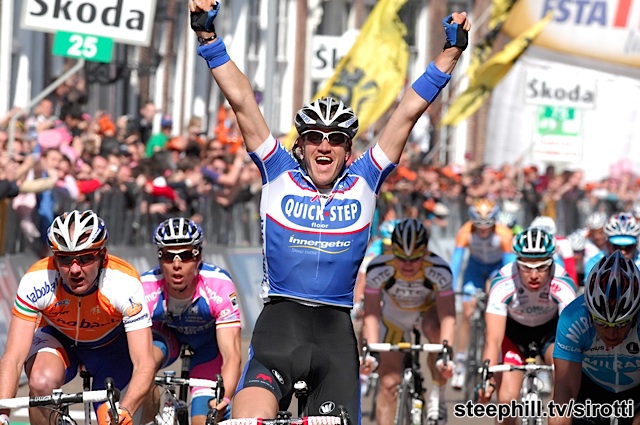 The carnage continues on the road…
In honor of the Giro check out these wild Italiano brothers riding up the Ghisallo, with a nice stop at the bike church, with hectic gear ratios.
http://pipegang.wordpress.com/2010/04/24/ghisallo-ortu-e-rocks
via google translate:
Very little is needed to organize an output cycle. A couple of sms and we are ready and motivated to go to the Buco del Piombo Albavilla .. ma si sa, quando organizzano le Pipe Gang tutto puo' succedere e solitamente non si fa mai quello che si era stabilito. but you know, when anything can organize Pipe Gang 'happen and usually is never what it was established. E cosi' cambiamo itinerario e decidiamo di andare al santuario della madonna del Ghisallo. So change 'route and decide to go to the shrine of the Madonna del Ghisallo. Non ci sono parole per descrivere la figata della salita e la discesa per km passando per Asso e Onno.. There are no words to describe the cool of ascent and descent per km through Ace and Onno .. I nostri due eroi non sono ancora paghi e non gli basta essere arrivati sul Ghisallo e allora decidono di allungare il tragitto del ritorno e vanno a Bergamo. Our two heroes are not paying and not just arriving on the Ghisallo and then decide to extend the route and go back to Bergamo. Ecco alcune foto di una giornata indimenticabile. Here are some pictures of an unforgettable day.

Peace Rocks E Ortu